Derby Originals
Regular price
$29.99
Sale price
$19.99
Unit price
per
Sale
Sold out
PREVENTS TACK SLIPPAGE AND SHIFTING WHILE RIDING
Put an end to saddle slippage with this non-slip pure neoprene rubber pad. The neoprene rubber helps to grip your tack and assists in keeping everything securely in place. To use this non-slip pad, simply place it directly on your horse's back in the location where you would like the saddle to sit, then layer your saddle pad and other tack on top. This pad stays completely concealed while keeping all your tack in the perfect position to prevent any discomfort for both you and your horse. This pad is made from a lightweight neoprene rubber that is incredibly lightweight, can be easily cut to size so you can adjust the pad for your own personalized fit, and features ventilation holes to ensure airflow and increase comfort. Our pads are the best-selling non-slip pads on the market and are favored by professional horsemen!
Features
DESIGNED WITH YOUR HORSE'S COMFORT IN MIND - tack slippage can cause irritation, soreness, and even become dangerous for both horse and rider. With our comfortable, soft, breathable pure neoprene non-slip saddle pad, tack slippage will become a thing of the past!
PREVENTS TACK MOVEMENT AND SLIPPAGE - our neoprene rubber pad grips your tack and holds it in place, preventing saddle pads, bareback pads, saddles, or another tack from shifting when you are riding.
UNIVERSAL FIT - this no-slip pad measures 17.5" by 21.5" to accommodate larger saddle pads and saddles, but can also be cut to size using a sharp knife or pair of scissors to fit smaller and contoured saddle pads or half pads. 
VENTILATED STAY-COOL DESIGN - our premium no-slip pad features a ventilated and breathable design that helps prevent excess sweating and keep your horse cool while it is in use.
LIGHTWEIGHT NON-BULKY DESIGN - this saddle pad is made from 3/16" neoprene that is thin enough to not add bulk or change the fit of your tack. Our ultra-thin non-slip pads are discreet and will not create bulging under your tack.
Share
View full details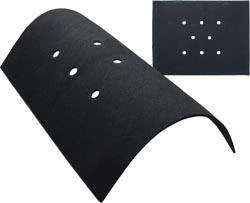 Top quality horse tack and rider apparel from My Horse Tack LLC
Affordable Premium Equine Tack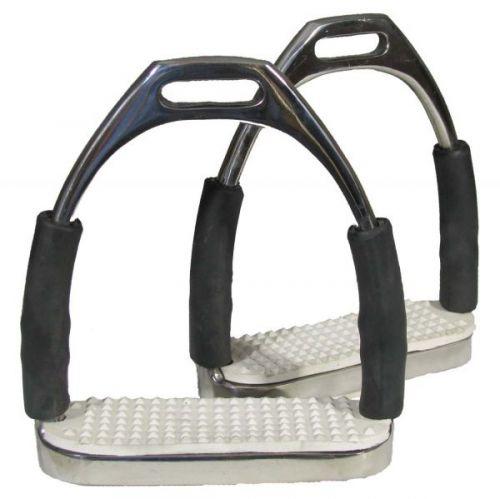 English Stirrup Irons
Derby Originals Stainless Steel Weigted Jointed Flex Comfort Stirrup Fillis Irons with Rubber Pads
Shop now