Derby
Regular price
$36.99
Sale price
$24.99
Unit price
per
Sale
Sold out
Derby Originals premium UV-Blocker fly masks feature a mix of traditional design and premium features to give your horse the most comfortable fit possible while ensuring total protection from biting insects. These fly masks are made from sturdy mesh materials that are non-heat-transferring and breathable, while also blocking up to 75% of all UV rays. All of our fly masks feature stitched eye darts to prevent the mask from laying against the eyes, fleece edging for a comfortable no-rub fit, new soft-mesh ears, and secure double velcro closures. If you want to ensure your horse's safety and comfort against pests like flies, mosquitoes, and gnats this summer, look no further than our world-class fly masks.

DESIGNED WITH YOUR HORSE'S COMFORT IN MIND - our fly masks are designed with fleece edging to prevent rubs, eye darts that prevent the mesh of the mask from irritating your horse's eyes, and non-heat transferring fabric.
BLOCKS UP TO 75% OF HARMFUL UV RAYS - this fly mask is made from materials that are designed to block up to 75% of harmful UV rays. This mask ideal for both average horses and light colored/blue eyed horses who are sun sensitive.
BREATHABLE NON HEAT TRANSFERABLE FABRIC - this fly mask is made from materials that are highly breathable and will not transfer heat so that your horse will not become hot or sweaty under their fly mask.
PROTECTS YOUR HORSE FROM PESTS - this fly mask is designed to keep flies and other biting pests away from your horse's ears, face, and eyes, as well as shield your horse's eyes and sensitive facial skin from harsh sunlight and harmful UV rays.
ONE YEAR LIMITED MANUFACTURER'S WARRANTY - Derby Originals is proud to be the first brand in the US to offer a warranty on their fly masks. For more information or to register your product, go to our website at derbyoriginals.com.
Share
View full details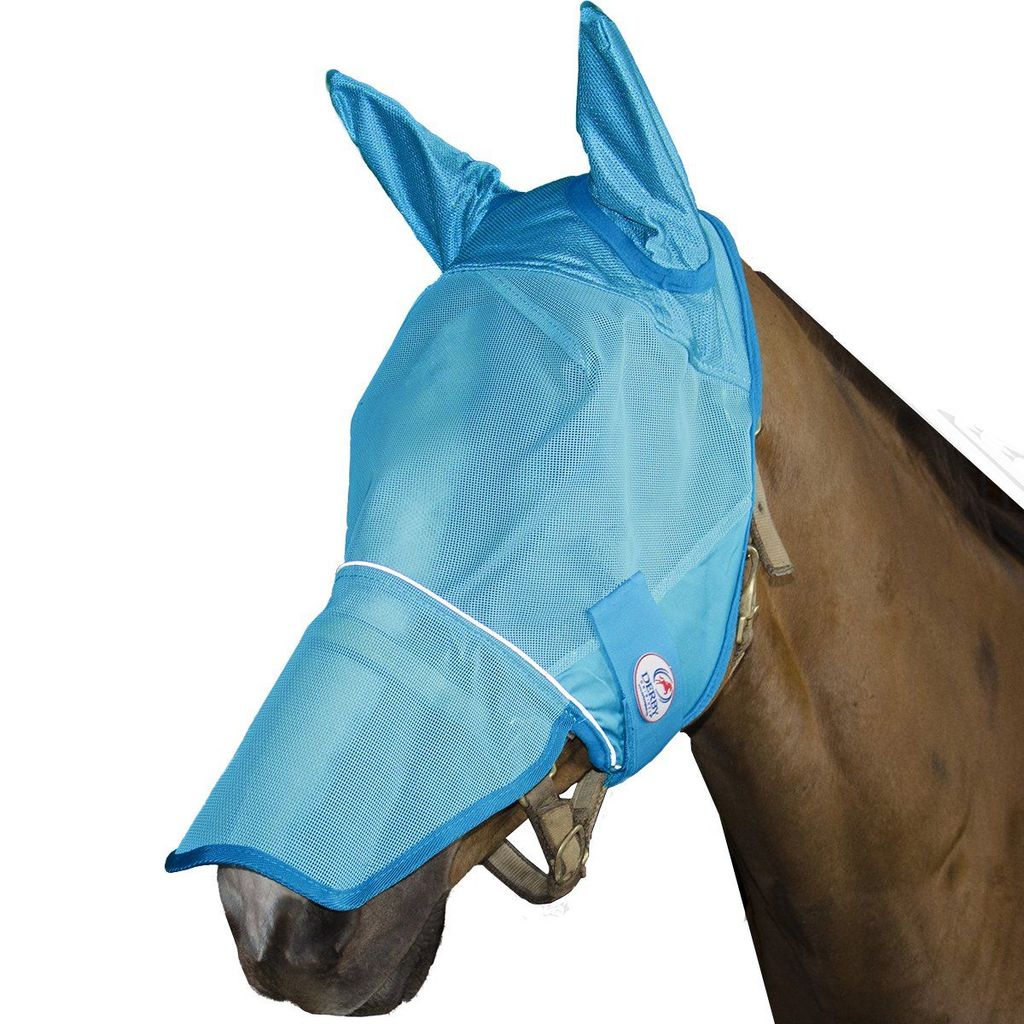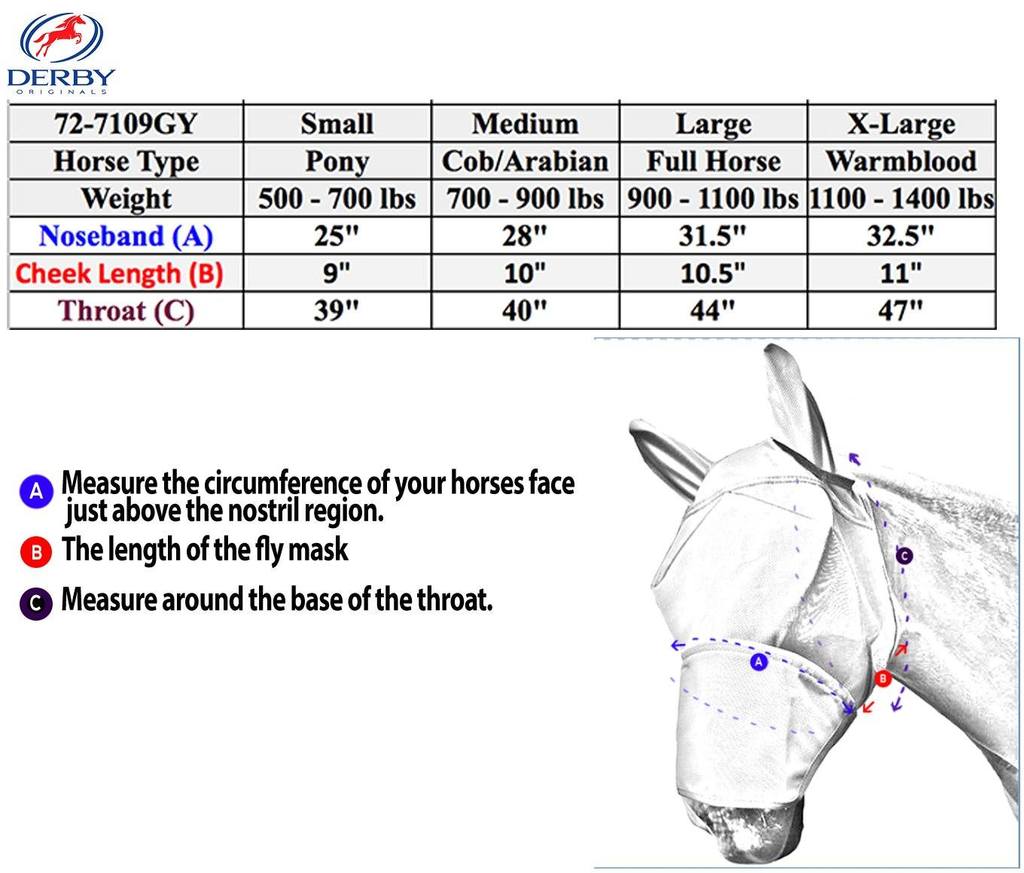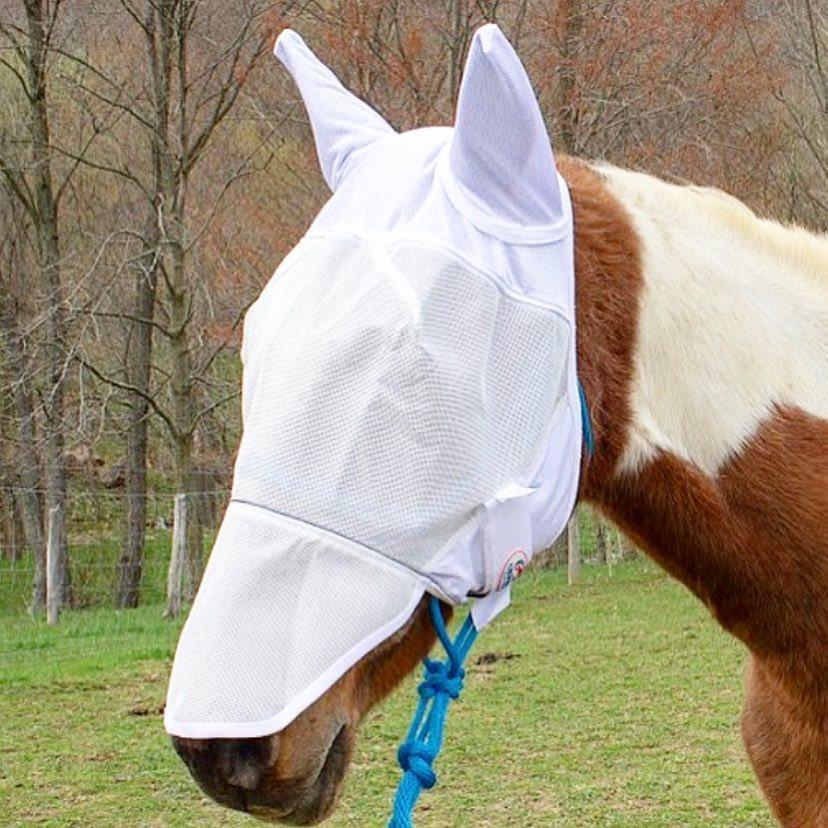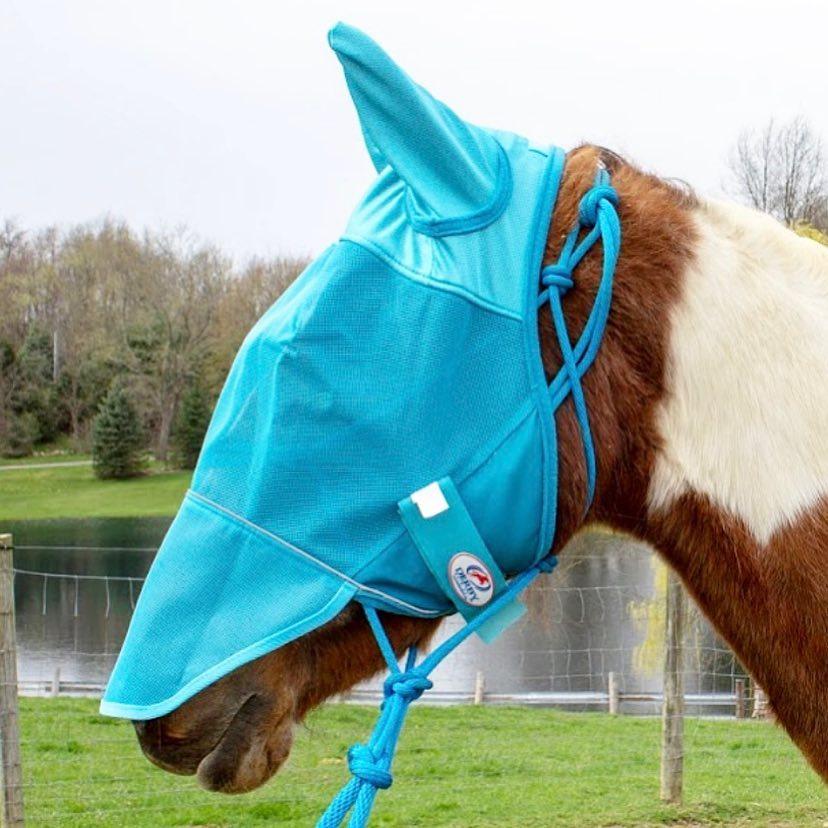 Top quality horse tack and rider apparel from My Horse Tack LLC
Affordable Premium Equine Tack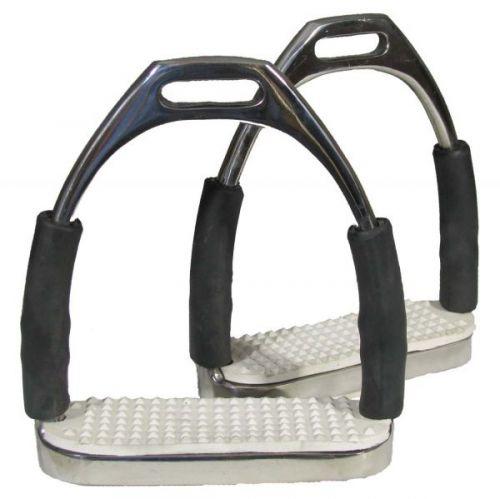 English Stirrup Irons
Derby Originals Stainless Steel Weigted Jointed Flex Comfort Stirrup Fillis Irons with Rubber Pads
Shop now