Tahoe Tack
Regular price
Sale price
$33.91
Unit price
per
Sale
Sold out
SIZE AND WEIGHT - this saddle blanket is 36" x 34" and weighs approximately 5 lbs.
HANDWOVEN - these blankets are hand woven by skilled artisans. Due to the nature of making these by hand, there might be slight differences in each product.
NEW ZEALAND WOOL - 100% of the blanket is made from pure New Zealand wool. Wool from New Zealand is known to be stronger, thicker, and whiter. This allows the color after dying to be clean and clearer than darker wools, and the wool fibers are strong and durable.
HANDWASH AND DRY ONLY - to keep this product in the best condition it requires hand washing and hang drying only.
MULTIPLE COLOR OPTIONS - these saddle blankets come in a variety of colors: Green, Black, Red, Pink, Royal Blue, Sweet Pink, and Raspberry. The colors appear bright and clear on the fine wool blankets.
Tahoe Tack Heavy-Duty Solid Color  Pure New Zealand Wool Saddle Blankets are made with heavy duty wool by Tahoe. Lowest price for these heavy-duty saddle blankets! They come in the size 36" x 34" and weigh approximately 5 lbs. To keep this product in good care it requires only hand washing and drying. It comes in multiple colors including  Green, Black, Red, Pink, Royal Blue, Sweet Pink, and Raspberry all appearing bright and clear on the soft, durable, and hand-woven New Zealand wool.
Share
View full details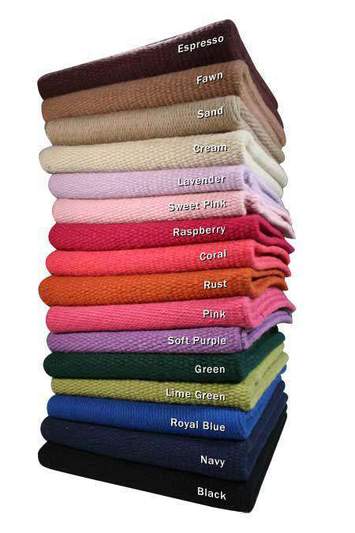 Top quality horse tack and rider apparel from My Horse Tack LLC
Affordable Premium Equine Tack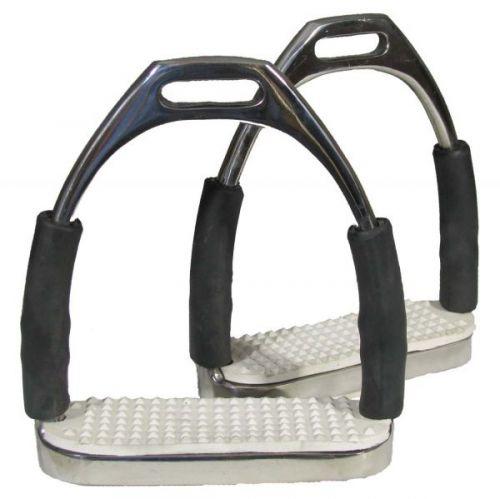 English Stirrup Irons
Derby Originals Stainless Steel Weigted Jointed Flex Comfort Stirrup Fillis Irons with Rubber Pads
Shop now